RockFall – Double Torsion mesh (DT and Steelgrid®)
DOUBLE TORSION MESH
Our Double Torsion mesh is an essential element for the mitigation of detachments.
Used for more than 50 years, our DT mesh is hexagonally woven with double torsion steel wire and is used as a curtain to prevent rocks and debris from falling onto roads and railways.
Thanks to the characteristics of the double torsion, the steel wire mesh can withstand the piercing force of falling rocks and without untwisting in the event of wire breakage.
We have added our new Polimac® polymer coating to our range of coatings to offer a solution for projects that require better environmental and technical performance than existing PVC and organic coated mesh products on the market.
Our DT mesh is manufactured in our Montornès plant and in the rest of the Maccaferri group plants. In factories, the mesh is produced in compliance with RCP – Regulation Construction Product 305/2011. The management and production system is certified according to ISO 9001.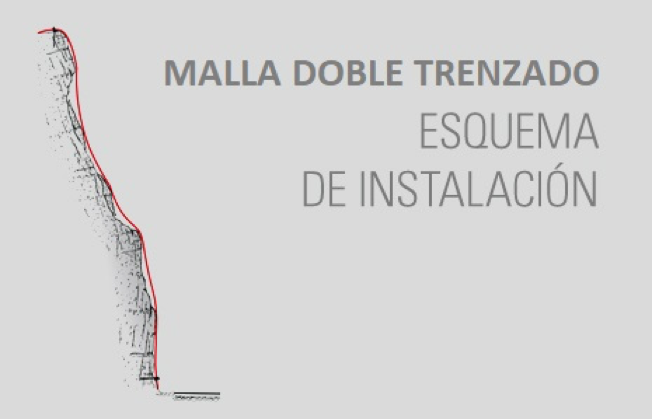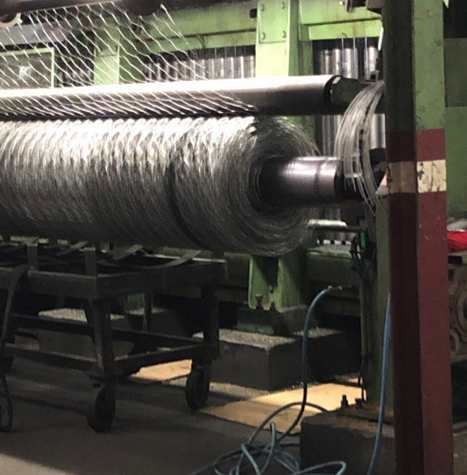 High Strength Steelgrid ® Mesh
Steelgrid®
Steelgrid® is a high strength and stiffness steel mesh that combines the versatility and practical benefits of double torsion mesh with the exceptional rigidity and mechanical durability of high tensile strength steel cables. The steel cables are fully woven into the double torsion mesh during manufacture, forming a single, easy-to-install product.
Steelgrid® is commonly used as a curtain and bolted as a high strength flexible support.
The system has comprehensive corrosion protection comprising GalMac® C3, (Aluminum-Zinc Alloy – Advanced metallic coated), highly resistant to corrosion.
There are two variants of Steelgrid®
Steelgrid® MO Geocomposite (mono oriented): includes the longitudinally integrated steel cables in the double torsion mesh, the edge wire and also in the center of the roll.

Steelgrid® BO Geocomposite (bioriented): includes the longitudinally and transversal integrated steel cables in the double torsion mesh, the edge wire and also in the center of the roll.
Steelgrid® offers time and cost savings during installation due to the integration of the steel cables within the mesh.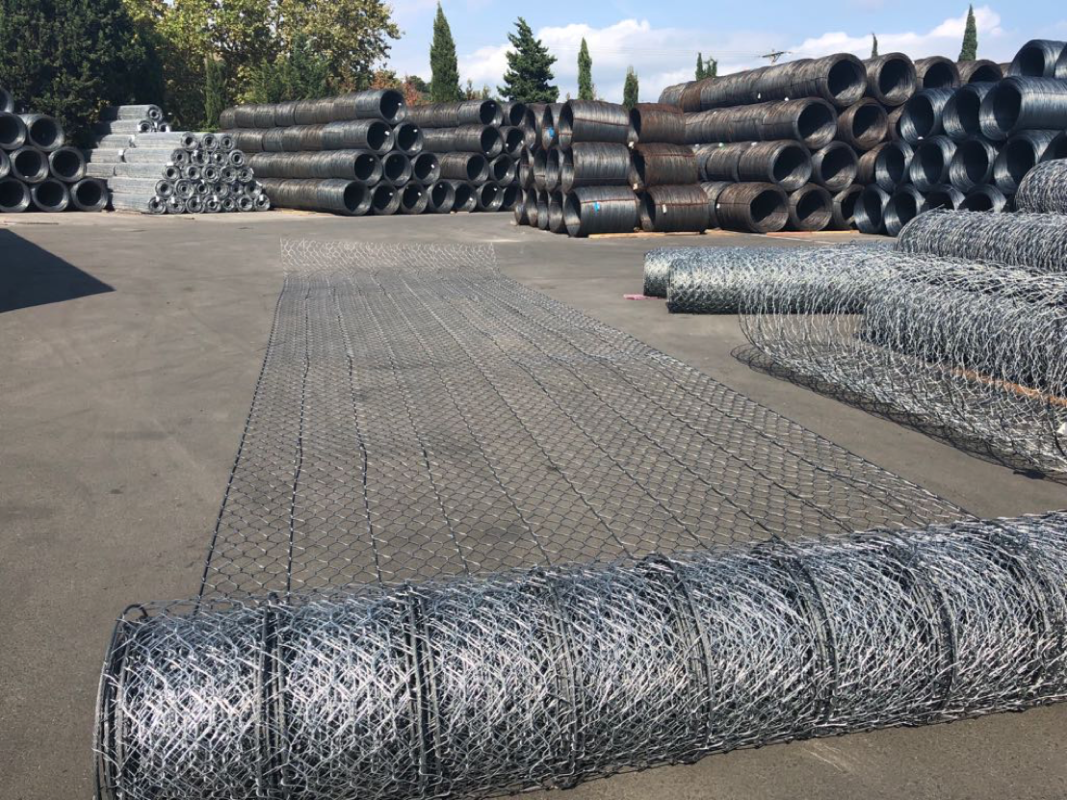 Steelgrid HR
The new Steelgrid® HR system is an innovative complete system for rockfall mitigation and consolidation work on slopes. It is used as a curtain or bolted as a flexible support with high rigidity (little deformation) when the expected loads exceed the capacity of traditional DT meshes.
The Steelgrid® HR system combines high-strength steel wire mesh which, installed with anchor plates, specific U-bolts and HR Link® mesh connectors.
Steelgrid® HR is a breakthrough in mesh composite technology. It offers high rigidity: high tensile strength and high resistance to punching with low deformation.
This patented mesh is the ingenious combination of double torsion steel wire mesh and high tensile strength cables (1770N / mm2) in a single, easy to install product.
Steelgrid® HR is available in a variety of strengths (up to 180kN / m in tensile strength and up to 155 kN / m in punching resistance), allowing designers to optimize technical solutions.
The product is available in two levels of corrosion resistance:
Steelgrid® HR: Galvanized wire and cable mesh with GalMac® C3 alloy (Zn90 / Al10)

Steelgrid® HR-PVC: Like Steelgrid® HR but with additional continuous polymer coating for mesh and cables.
When jobsite conditions are more aggressive (for example, near the sea), or the project requires a longer life than that offered by GalMac® C3 (Zn90 / Al10) coating, organically coated Steelgrid® HR-PVC is exceptionally capable of delivering better long-term performance.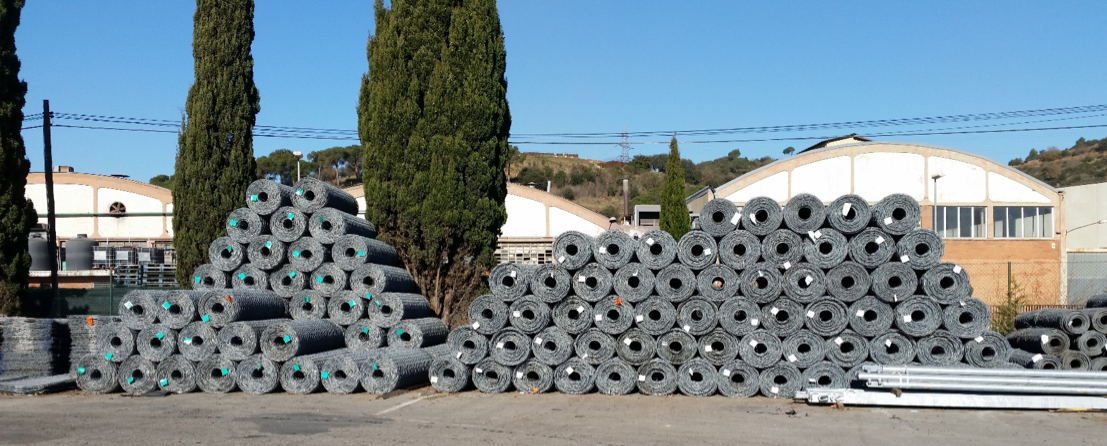 Installation of Steelgrid® HR is simple: adjacent mesh side cables do not have to overlap reducing product waste and saving installation costs and time compared to other meshes.