DOUBLE TORSION 'RENO' MATTRESSES
The name of one of the first interventions carried out by Maccaferri 140 years ago, were the Reno Mattress®, and now it is linked to hydraulic works and erosion protection projects all over the world.
Our Reno mattresses are woven cages with double torsion Galmac® C3 steel wire woven hexagonal mesh. They are delivered folded, assembled, and then filled with stone on site to form flexible and permeable monolithic structures such as riverbank protections and canal bank erosion control. Reno mattresses are divided into cells evenly distributed by diaphragms.
Our Reno mattresses are made from high quality steel wire, galvanized with a high strength Zn90-Al10 alloy to provide long-term corrosion protection. A polymeric coating is also applied as additional protection for mattresses that are to be used in more aggressive environments or where a longer useful life is required.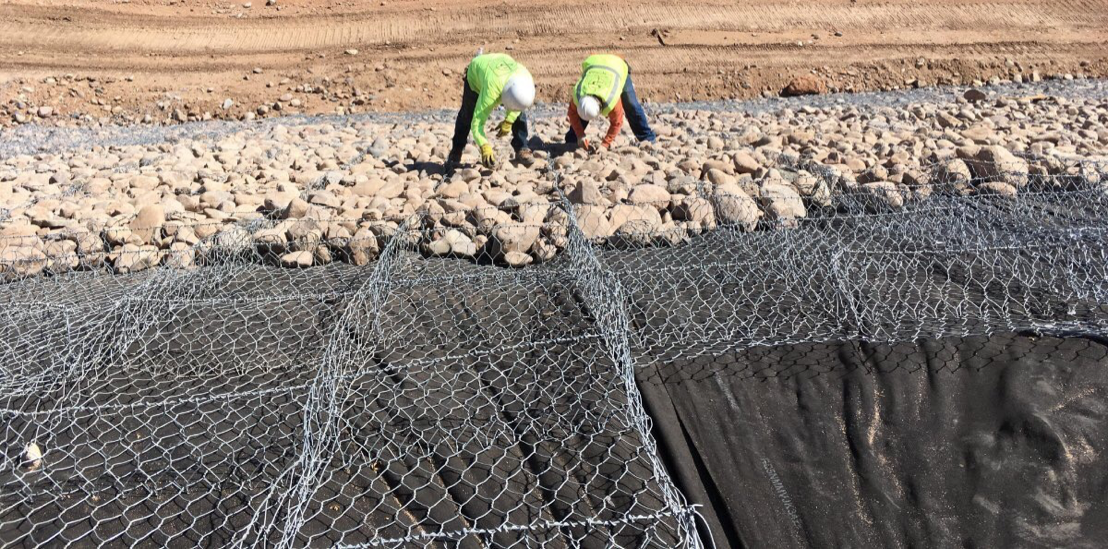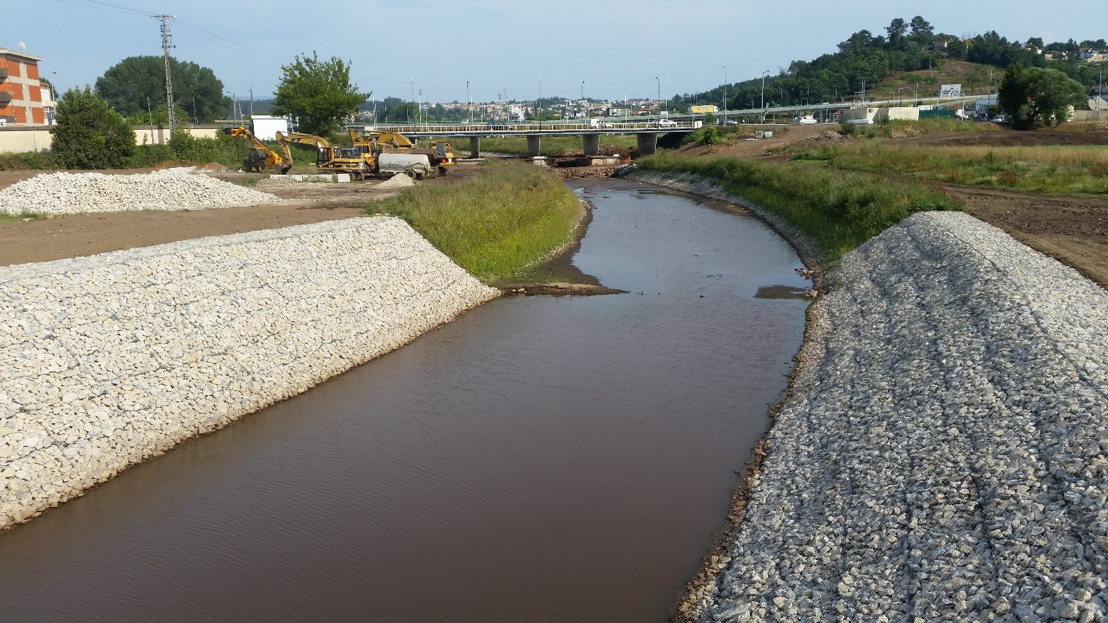 We have added our new Polimac® polymer coating to our range of coatings to offer a solution for projects that require better environmental and technical performance than existing PVC and organic coated mesh products presents on the market.
Our Reno mattresses are manufactured in the plants of the Maccaferri group around the world. The management and production system in many of our factories is certified according to ISO 9001.
In the selected factories, the mesh is produced in compliance with RCP – Regulation Construction Product 305/2011, with CE marking in accordance with ETA-09/0414. The management and production system is certified according to ISO 9001.